Where are injection mold factories in China?
We all know that there are : Guandong leval . Ningbo Leval. Taizhou Leval
If you have quotation from 3 Country factory as it. I think you will know it
If you think Price is top 1 important , I would suggest you choose Taizhou.
If you have lots lots lots of money, i suggest you choose Guandong.
If you want reasonable price with reasonable technic. I suggest you choose Ningbo Yuyao.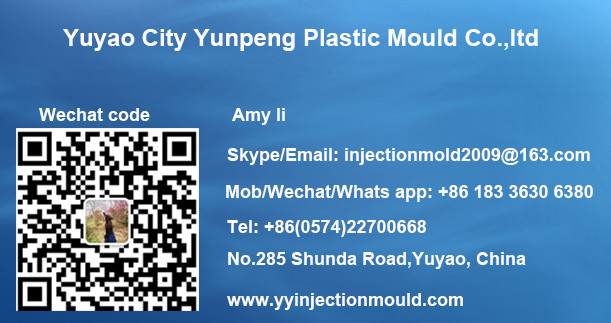 Name:

Louis
Tel:

86-18667882836

86-18967854492

86-0574-62001718
WhatsApp:
Skype:
Address:

number 36 .yujinggen road.yuyao city .zhejiang province